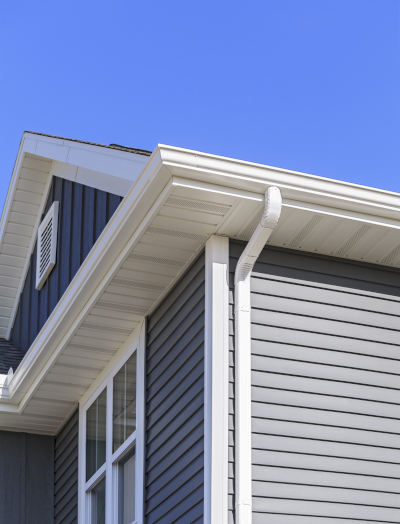 Keep Your Home's Appearance Out of the Gutter
Even though you might not think of your gutters as one of the most essential parts of your home's exterior, they do more than just catch twigs, leaves and various other types of debris sweeping down your roof. JC Siding & Construction offers sterling gutters in Richmond, and the surrounding area to homeowners looking to improve the functionality and appearance of their property. See how much of a difference the right gutters make in your finances as well as your home.
Seamless Gutters Made Specifically for Your Home
For them to perform at their best, gutters have to be made to fit your home. When they are, they do a better job of funneling water away from the foundation of your home and doing the job for which they were made. Additional reasons to pay extra close attention to the appearance and performance capabilities of your gutters include:
Avoiding flooding in your home
Minimizing moisture as well as the mold and mildew that results from it
Properly stabilizing the soil around your home
Preserving your home's exterior doors and garage overhead doors
Avoiding unnecessary damage to your siding
Gutter technology has come a long way, and area homeowners have more options than ever for the gutters lining their homes. JC Siding & Construction is here to show you all your options as well as their advantages so you can get as much use and value out of them as possible.
Quality Gutters for Every Project
Now that you know the importance of having the proper gutters on your home, we want you to understand why your new gutters should be made to the industry's highest standards and by the most reputable manufacturers. While you don't necessarily have to spend as much as possible on your gutters, our technicians make sure you have nothing but dependable and reputable brand names from which to choose.
We're Ready When You Are
To start exploring your options for new gutters, submit an online form or call one of our representatives at (804) 640-0370.