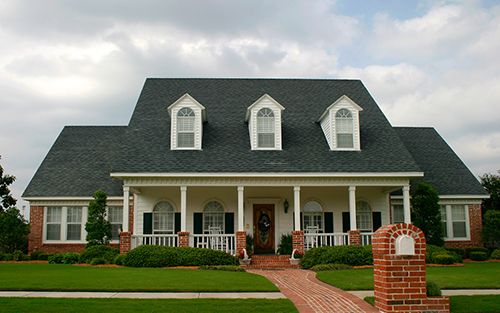 Your Trusted Roofer
We offer high-quality roofing in Richmond, Lynchburg, and surrounding areas.
Your roof is truly the unsung hero of your home. Your roof shields you and your family from the elements while also playing a huge factor in controlling your home's energy budget. When issues arise with your roofing, you can't afford to put off addressing them. JC Siding & Construction understands how important your home is to you, and we know that maintaining it can be difficult. This is why we are here for you with the best roofing services in Lynchburg, Richmond, and surrounding areas!
Our Roofing Services
Are you wondering what roofing services are right for your home in Richmond or Lynchburg? When choosing the right roofing contractor for your needs, it's important to ensure that they are up to the task and have the necessary qualifications. Asking the right questions is the key to selecting the right roofing contractor for your residential roofing requirements. Here at JC Siding & Construction, we provide highly experienced and qualified services for residential roofing. Examples of our roofing services include:
Roof replacements
Fiberglass and architectural shingle application
Metal roofing installation
Whether it's something as simple as replenishing a few fallen shingles to completely replacing your roofing system, there literally isn't any size of job that we can't handle. Allow us to spot issues quickly and correct them the first time.
We Are Highly Qualified To Do Your Roof
Having spent the past three years working closely with area homeowners (plus having over 35 years of collective experience in the construction industry), we're well aware of the problems that our local climate, along with standard wear-and-tear, can cause with your roof. Our team uses only the finest materials and products made by trusted roofing manufacturers such as GAF and CertainTeed. You can trust, then, that the best materials are guarding your home on the market.
We are a Preferred Owens Corning Roofing Contractor and proud to offer high-quality shingle repair and installation. This means that we meet high standards and satisfy strict requirements — all to give you the peace of mind that you've chosen the right contractor for the job.
10-year Workmanship Guarantee Since we are an Owens Corning Roofing Preferred Contractor, we offer the Preferred Protection Roofing System Limited Warranty.* The Preferred Protection Roofing System Limited Warranty* not only provides additional coverage for an extended period of time, but it also covers workmanship† for a full 10 years.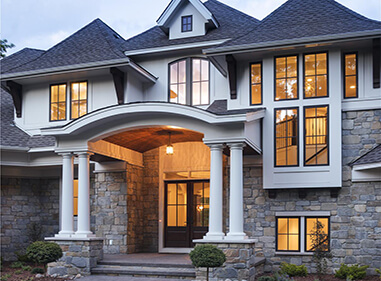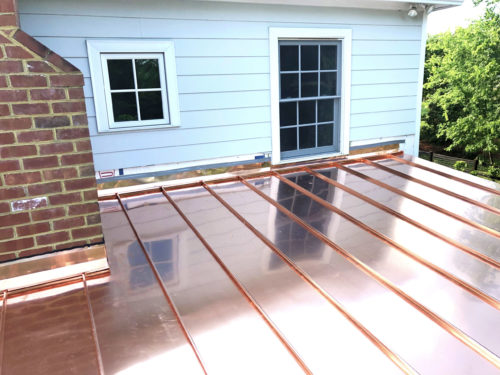 Does Your Roof Need to Be Replaced?
Most people don't really think about the roof over their heads…until it springs a leak! Don't wait until water is pouring through the ceiling and you have to break out the buckets to pay attention to your roof.
Do you know when your roof is telling you it is time to be replaced? Our many years of experience have taught us that no two roofs (and their accompanying problems) are exactly the same. Still, some general indicators could imply the time has come to replace your roof. Signs to look out for:
Curled or cupped shingle edges and tabs
Cracked or damaged shingles
Large areas where shingle granules are missing
Bald spots where granules are missing
Unwanted Houseplants (moss, mold, fungi)
WE PROVIDE RESIDENTIAL ROOFING!
Make your decision with confidence. Choose us as your Owens Corning Roofing Preferred Contractor and have peace of mind with your next roofing replacement.
Contact us today for all of your Richmond and Lynchburg residential roofing needs!
JC Siding + Construction provides high-quality repairs for all kinds of residential roofing; we have experience with shingles, tiles, metal roofing, and more! Allow us to take care of your roof in the Richmond, Lynchburg, and surrounding areas.